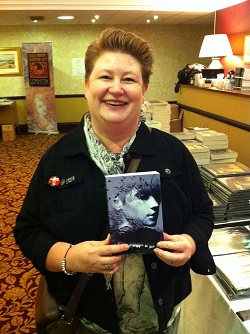 We're delighted to be the 3rd leg on Liz de Jager's Banished Blog Tour! Banished, Liz's YA debut which features spells, fighting fae and ancient weapons, will be released on 27th February 2014 from Tor Books.
Liz writes: Thanks so much for having me on I Wish I Was A Book!
My fantasy dinner guests – wow. Where do I even start?